Many tertiary executives or young graduates no longer find themselves in the professional world they have chosen. A desire to give meaning to one's work is emerging and taking more root in the minds of these professional categories. Several factors come into play: a less dynamic labor market, the lack of career development prospects, the rejection of management or the desire to work with one's hands.
The manual craft trades today represent a field that combines leisure and work at the same time but above all, which allows a radical change of life and which makes it possible to relaunch one's professional career.
Xavier Modin, development manager, introduces us to Make Ici, the first network of shared factories in France, which offers short training courses in the trades of making.
"Today, a quarter of creations or takeovers of craft businesses are made by senior executives or young university graduates." Indeed, "in 2020, the chamber of trades and crafts had 260,000 project leaders, 60,000 more than in 2018. And of the 130,000 adults it trained during the year, 10% were executives undergoing retraining."
Why is it important to test your desires for professional retraining, and how to concretely discover the trades of doing?
Considering a professional retraining or training in a new discipline when we are employed is not an easy task. Time and money constraints sometimes take over.
This is why short courses are emerging. Their role ? Allow people to take a first step towards new skills and why not, a new profession. These training courses can be perceived as transitional periods allowing everyone to ensure the appetite for the new professional shift undertaken, before embarking on the longer, more restrictive and more expensive training courses.

"I plan to convert to cabinetmaking, but before embarking on a CAP I wanted to do a first par. These two weeks have confirmed my desire to retrain" - Learner for the Designing a piece of furniture training at ICI Montreuil
But what do we mean by short training?
Short courses aim to improve skills or discover a new activity. These last between a few days and a few weeks. They allow you to acquire the fundamentals and to have a first vision of the discipline in question, and thus validate the continuation of your professional project: embark on a two-year training course, a CAP for example.
Short courses are mainly targeted at a particular skill but can also be more general, with the aim of transmitting theoretical and practical fundamentals.
These short courses should not be confused with initiations of a few hours, relating to creative leisure. To distinguish them, it must be kept in mind that short professional training leads to certification: obtaining a block of skills from a professional title, for example. They are therefore eligible for the CPF.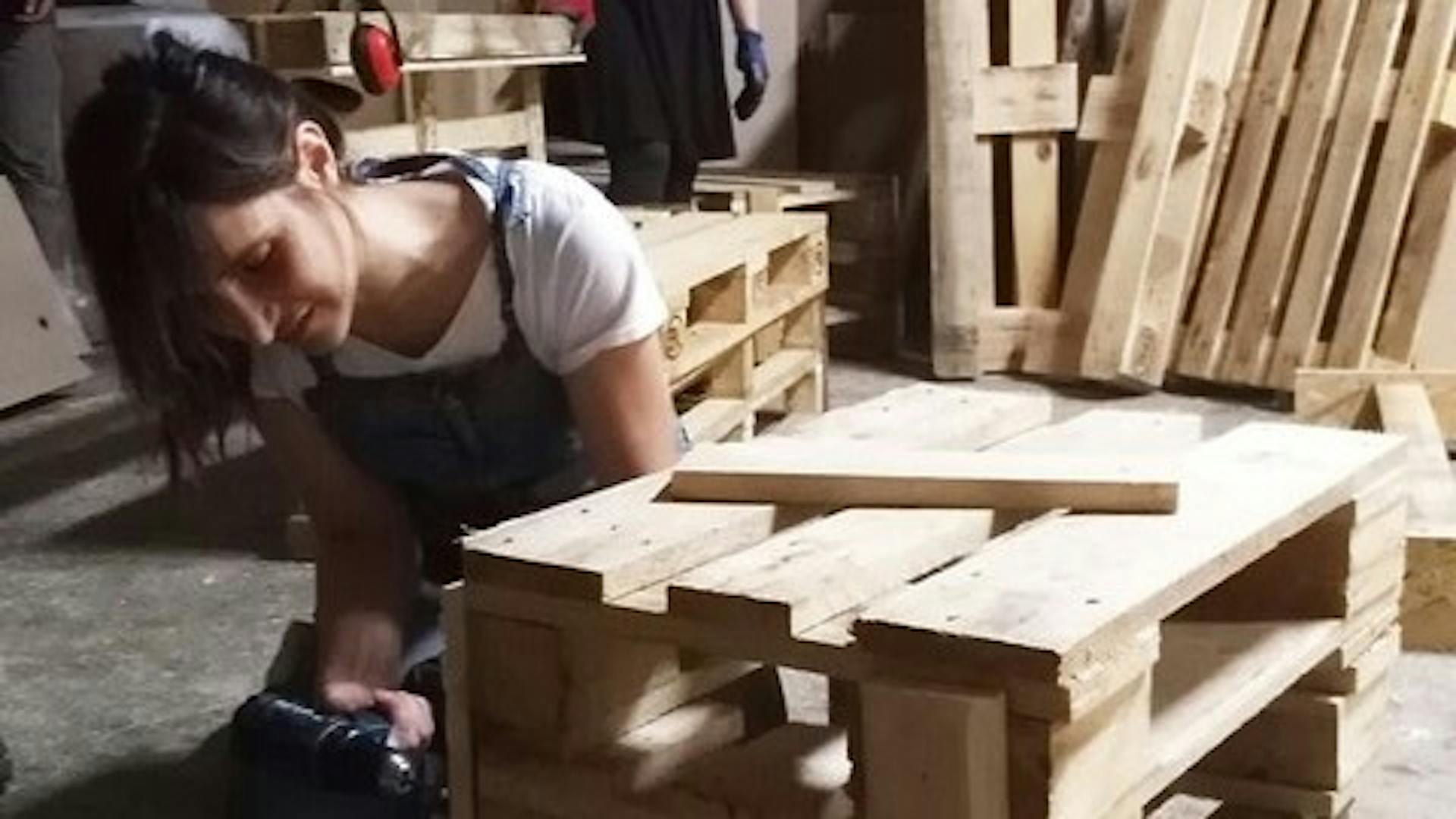 "The 2 weeks of training allowed me to make a lot of progress, to know and use different tools and machines" - Learner for the Designing a piece of furniture training at ICI Montreuil
Can you tell us more about short courses in craftsmanship?
One of the pioneers of these short professional training courses towards craftsmanship is Make ICI. Founded in Montreuil, the company designs and manages collaborative and solidarity factories allowing entrepreneurs to "do" (craftsmen, designers, artists, Made in France brands, creatives, etc.) to learn, launch and develop their economic activity. .
It is in this atmosphere of craftsmanship, learning and solidarity that Make ICI trains dozens of people each month with its short and long professional training offer, drawing on the expertise of its residents and partners. Regarding short courses, they are intensive and vary between three and ten days depending on the discipline, to train in digital and/or craft skills.
The training takes place in the company's factories, called "ICI", present on French territory, on the outskirts of major cities. The factories offering the training offer are as follows: ICI Montreuil, ICI Marseille, ICI Nantes, ICI Wasquehal. These factories are home to many craftsmen and a multitude of skills such as cabinetmaking, carpentry, metal, 3D printing, jewellery, ceramics, tapestry... Learners are therefore in contact with craftsmen and can take advantage of their knowledge by asking them questions.
Make ICI implements training at the service of its learners in order to help them:
(Re)converting to "doing" jobs
Find in these trades a way of social integration
Strengthen their skills and develop their business
For example, the Make ICI "Learning to weld" training is available in three formats: three days, five days or ten days, so as to meet everyone's needs and time constraints. Another example is the very popular "Designing a piece of furniture" training course, which lasts ten days. It aims to teach you the gestures, techniques and essential tools of carpentry. During a session, learners must make a piece of furniture, initially chosen by the trainer and can then let their imagination run wild and personalize their own piece of furniture.
Thanks to these short professional training courses, retraining projects towards craftsmanship take on a new dimension.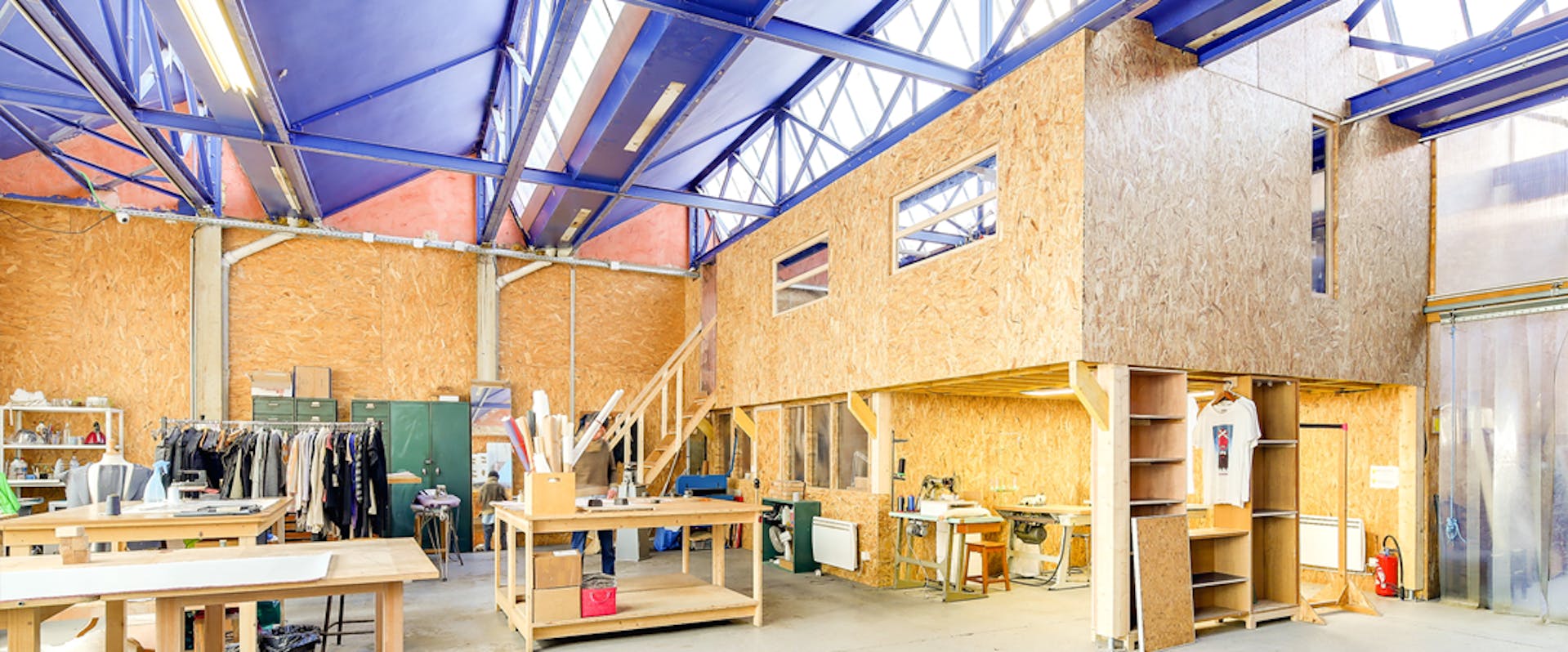 "The place is very inspiring because it brings together expertise from all walks of life." - Learner for the Designing a piece of furniture training at ICI Montreuil
Do you have examples of successful conversions to a craft trade?
Alexis Malmezat, a former sales manager in advertising, became a cabinetmaker and is now resident at ICI Montreuil. Passionate about wood, Alexis was beginning to get seriously tired of his daily professional life. In 2018, he decided to start and create his own company "AL.MA Wood & Art" after a CAP and two internships. His company specializes in tailor-made layouts for apartments and the creation of furniture and is experiencing strong growth in turnover.
For further
👉 Discover all the trainings offered by Make ICI