Responsable Commercial (F/H)
SMICVAL
Dans le cadre d'une nouvelle stratégie à 2030 dénommée IMPACT, le Syndicat a pour but d'engager une bascule de son modèle actuel de territoire vers une dynamique positive Zéro Waste.
Between 50 and 250 employees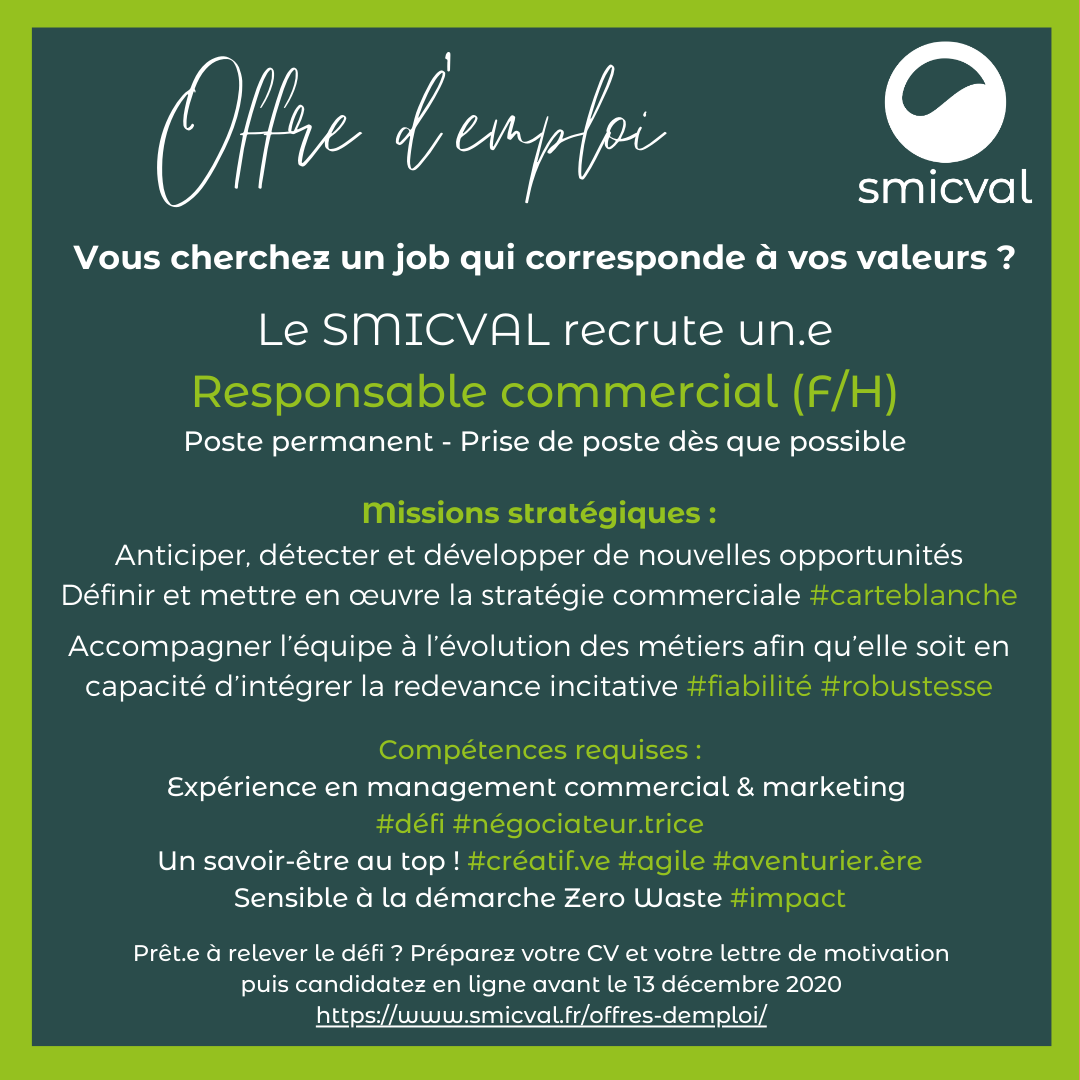 Motivé.e ? Retrouvez l'annonce détaillée sur notre site internet : www.smicval.fr/offres-d'emploi/
Take time to define THE meaningful jobs that would really suit you!
Professions associated with the job