self-awareness
[Interview] Claire Dupuy-Surpas - Ensemble1job - Collaborative skills assessment
Hello Claire, can you tell us about your background and what brought you to where you are today?
I am a former lawyer; I followed my studies like a galloping horse because I wanted to earn a living quickly and I was influenced by my family and social environment. In fact, in my profession as a litigation lawyer, there was too much negative and too much legal; after a few years, I was "pedaling in semolina". I quit my job and overnight, I found myself alone at home, quite lost. At that time, I had no one to share this with.
I turned to HR because what I like, even today, is the construction of a career and professional identity. I followed an exciting HR training at CELSA which got me started and I was for 10 legal-HR services manager.
In addition to my work, I was a group sponsor at AVARAP, which provides group job search support. I discovered the tremendous energy and solidarity of the group. This is how I identified the unmet need for a quality assessment that is financially and geographically accessible. The idea caught on...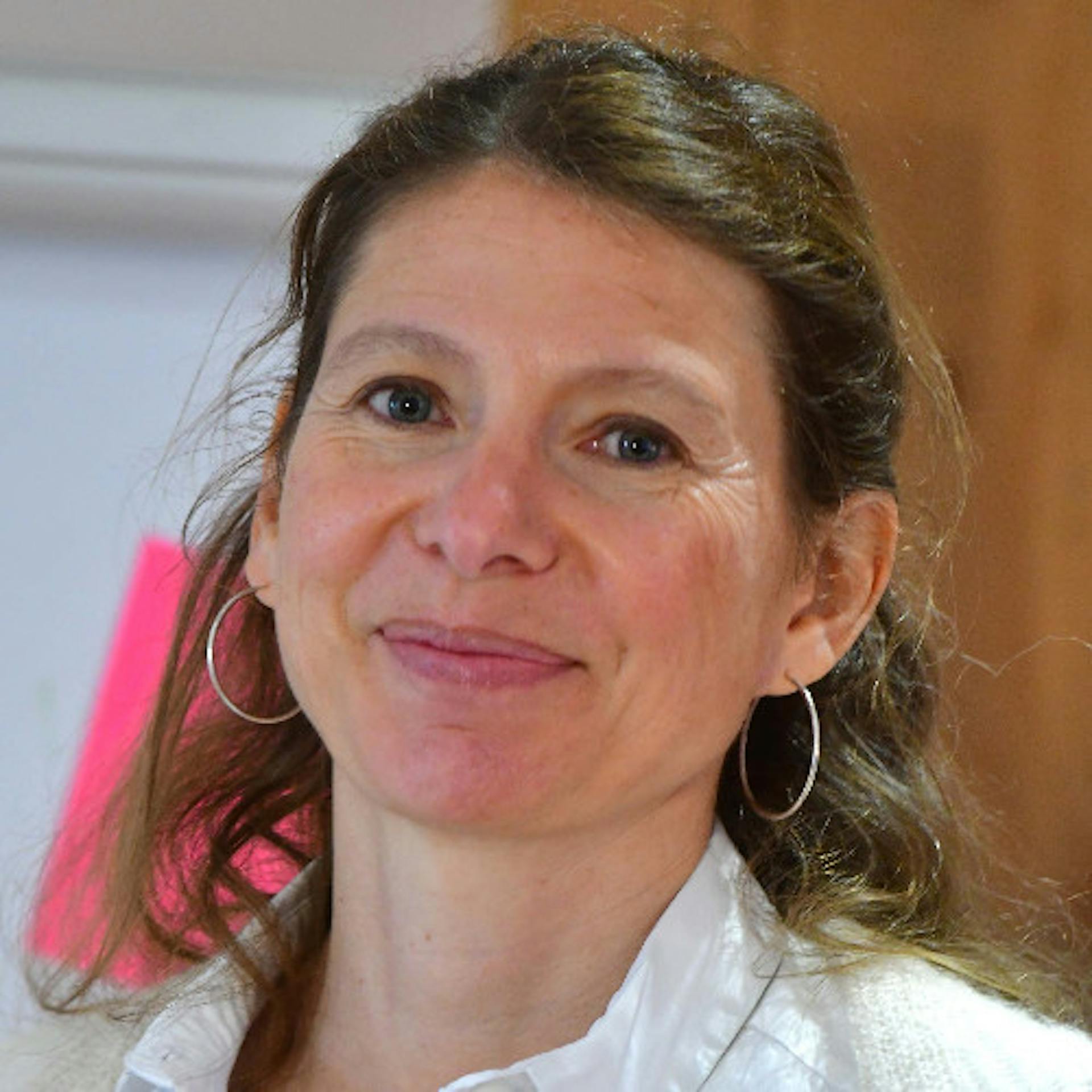 Claire Dupuy-Surpas is the founder of Ensemble1job, the collaborative skills assessment
And suddenly you created Ensemble1job. Can you tell us more about what sets you apart from other skills assessments?
We are a collaborative skills assessment. This means that our members meet every week for an autonomous group work meeting, without a consultant present, it's a bit of a blablacar of the skills assessment! It is also for us a commitment, a horizontal pedagogy where we trust each member to be useful and positive in his group and above all, we believe that each member is best placed to decide for himself what he wants. do with his life.
Then, we rely on solidarity. You enter a small group of 4 people different from everything you live: it is not family, nor colleagues, nor friends. You receive a fresh look and you quickly build high-quality connections. You are really supported. Moreover, our groups remain in contact long after their balance sheet…
Finally, we want to offer a skills assessment at the right price. Thanks to the collaborative methodology and our platform, we can offer our members the best rates, even with our CPF offers. Our solidarity offer is €580 for 4 months of support. It is a solidarity and militant commitment. We are an impact company.
Who is it primarily for?
We are primarily aimed at working people who do not have funding to do a skills assessment: public officials, the self-employed, expatriates since we have a "solidarity" tariff offer for them. But we obviously welcome anyone active in questioning their professional project, who can finance their collaborative skills assessment with their CPF.
We welcome active workers and job seekers from all professional backgrounds. For people who are more geographically isolated, it is also possible to do a full remote assessment.
What would be the 3 tips you could give to someone who feels lost in their professional retraining?
It's simple, these are our 3 values: trust, commitment, solidarity.
The first advice, the most important, is SOLIDARITY. You don't have to stay alone to go through this period, but join a group of peers who share the same difficulties. A job search, a professional questioning, it is a period of deep doubt and your professional identity is mistreated. It's very destructuring. Talking about it, taking some distance, having an attentive and caring ear, that changes everything!
The second tip is TRUST. You have to have confidence in yourself, confidence in your project, confidence in the positive outcome of this period of doubt and questioning. But trust cannot be decreed. Maintaining TRUST is a working method, taking concrete action, building a solid project step by step, feeling supported.
Finally, my third piece of advice is COMMITMENT. In your job search or in your retraining. Go for it ! Take information, reach out, do research, do your accounts, be proactive, have a rhythm of work, objectives. I often tell our members that they receive as much as they give...
The final word ?
Whatever we decide, whatever we do, we only have one life! It is important to be able to say, in 2022, I chose to do such and such a job for such and such a reason. To have worked hard enough to have as much information as possible, and to be able to fully commit to carrying out your project. When you go all out, you never have any regrets.
> For more information and register, visit Ensemble1job