Hello, I am Pauline from Hectar, we support entrepreneurs in the construction of their agricultural business project. To ensure the success of installation projects, we have three requirements that they be: economically viable, socially just and sustainable for the planet.
This is a real challenge because the agricultural sector is facing major transitions that affect all parts of society, and we can do without a lot of things but not eating three times a day.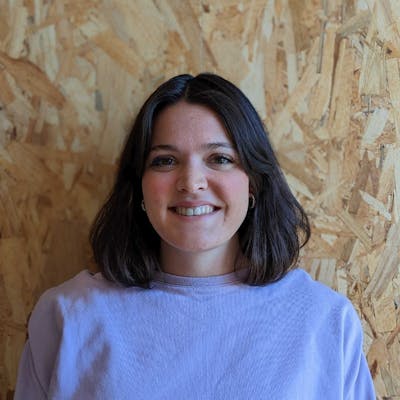 The challenges of the agricultural sector
The stakes are high:
20% of farms stop their activity within 5 years for poor choice of economic orientation
160,000 farms will have to be taken over within 3 years
70,000 agricultural jobs are to be filled each year
Economic, social and environmental agricultural models must be reinvented. Today, the farmer who has the courage to invest thousands or even millions of euros to buy a farm must have the guarantee of good economic profitability.
The market gardener who sets up must be able to preserve his life balance, his family, his leisure activities, his health. Finally, 20% of agricultural soils being degraded in France, each new installation must adopt a regenerative approach. This approach obviously has a cost for the farmer who sets up, the entire value chain must help him. Agriculture must find its new generation of agricultural entrepreneurs and for this, we must collectively find the models that will allow this profession to be fair, sustainable, recognized and noble.
How to find the winning model?
Land trades awaken vocations, new players are getting into agriculture and taking the plunge into professional retraining (they are called NIMA for Non Issus du Monde Agricole). But do not improvise farmer who wants: you have to be a real business manager to be at the head of an agricultural business. The agricultural entrepreneur combines several hats: agronomist, accountant, financier, manager, expert in marketing, sales, negotiation, distribution... This requires training and support.
Among the 1001 questions that an agricultural entrepreneur asks himself, here are some examples: What type of production to choose? Where to settle? What are the operating cash requirements? How to achieve a good turnover? How to optimize your working time? How to finance your project ? What are the administrative procedures to follow to get started? Which legal and fiscal statuses are the most advantageous? Should we transform, sell on the farm? How to recruit the right employees?
To find this winning model, the key word is: innovate.
Innovate in the way of building your project: it is no longer enough to produce, you have to know for whom you are producing, to go from fork to fork. And yes, the farmer is a business manager like any other and must analyze his market to get started: who is my product aimed at? what selling price is acceptable? who are my competitors? what is the added value of my products?
Innovate in its tools: Agtech offers the triple advantage of increasing the productivity of the agricultural enterprise, reducing environmental impacts and improving the quality of life at work.
Innovate in your day-to-day business: by implementing work organization and management techniques to increase efficiency.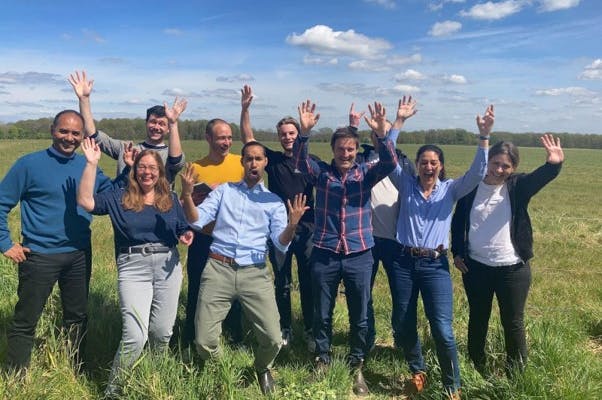 The steps to embark on an agricultural project
Before starting farming, here are some exercises to tackle:
Market research: from fork to fork
As explained above, agriculture is a market like any other, you have to think about the product before thinking about production. To create its economic model, it is necessary to identify its market, its needs, its evolutions, its competitors. It is this analysis that will make it possible to create an economic model with high added value for the territory.
Create a business model with high added value
In particular by diversifying its activity and choosing the right distribution channels. "Not putting all your eggs in one basket" is often the key to success in farming. This makes it possible to secure its activities, if one production suffers, such as drought during the summer of 2022, another can come to offset the risks. The same is true for the distribution channels, they must be complementary, each outlet has its advantages and disadvantages. For this, we advise to look at other profitable models. But also to meet other farmers and experts to make the right choices.
Establish a realistic and viable business plan
The development of the business plan is an essential step in the development of the exploitation strategy. You have to anticipate what the company will gain and lose, and forecast investment and cash flow needs. We recommend surrounding yourself with experts during this particularly important step.
Have a robust financing plan to finance your project
We have the reflex to think of the most classic channels, namely equity if possible or loans from the bank, but these are not the only existing solutions. Crowdfunding, aid from the region, loans of honor, aid from the agricultural union of young farmers or even citizen savings are great alternatives. The common basis for all of these leads is that you have to build a solid project to convince the structures to accede to your request.
Recruit and manage your teams well
The agricultural sector is no exception to the rule, working as a team is synonymous with management. Is not a good recruiter and manager who wants. There are methods for developing your employer brand, recruiting the right employees and organizing their work well. This good organization of work will make it possible to retain teams and free up your time to respect your professional/personal life balance.
With our Tremplin program, we have already supported 70 entrepreneurs in building their business. Coming from various backgrounds, from the agricultural world or not, landowners or not, breeder, grain producer, processor...
For further
👉 Discover Hectar Tremplin program, to build your project within a network of 150+ mentors
Meet Bastien, an entrepreneur from session 4 of the Tremplin program