EATIC
La première application de livraison éthique de repas végétariens et vegan. Notre mission est de promouvoir l'alimentation végétale à travers un service écoresponsable et vertueux.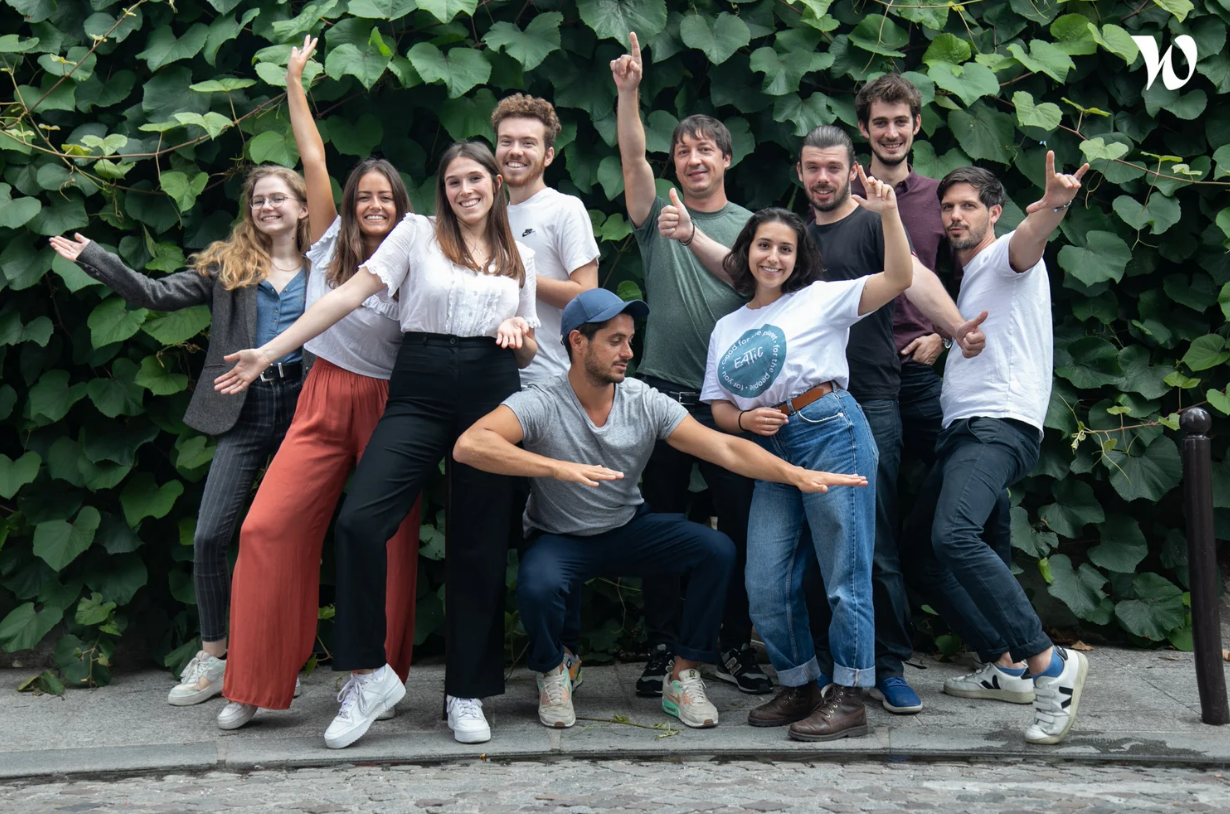 Good for the Planet, Good for the People, Good for You ! 1ère plateforme de livraison éthique de repas 100% veggie
100 000
Le nombre de repas livrés depuis Janvier 2021
350
Le nombre de restaurants disponibles à Paris sur la plateforme
9h
L'heure à laquelle on se demande ce qu'on va manger à midi !
Eatic est une application qui met en relation des restaurants soigneusement sélectionnés (répondant à la charte Eatic et 100% végétariens et vegan) avec des consommateurs soucieux de leur bien-être et de l'environnement afin de répondre à une demande croissante de mieux se nourrir tout en se faisant plaisir.
Eatic a pour ambition de devenir l'alternative healthy et éthique N°1 dans le monde à Deliveroo, Just Eat et Ubereats.
Eatic c'est tout d'abord une grande famille, organisée autour de la mission première: contribuer à une meilleure alimentation pour limiter les enjeux environnementaux.
Nos locaux situés à deux pas du canal Saint Martin vous offrent un espace de à la fois propice au partage et au dynamisme tout en encourageant chacun à trouver sa place.
>

EATIC recruitment