Professional development is possible at any age. Fabienne and Eric, through the path of entrepreneurship, both undertook professional changes at the age of 50 and tell us about their motivations for changing paths. Although they are both entrepreneurs and self-employed today, the career stages of each of them differ. Eric worked as an employee until he was 50 years old and Fabienne, for her part, has always been self-employed. What brings them together is perhaps their strength of character, their curiosity and their desire to gradually adapt their area of ​​expertise to the societal context: because they want to develop their profession to meet current challenges, each of them them recently embarked on a new professional project in the field of impact.
For all those who wish to redirect their career at 50 or more, their story could interest you! 😉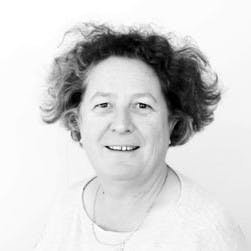 Fabienne Lemoine - CEO of Sense by Sensis 
Know your job and make it a perpetual playground
Fabienne's field of training is design and marketing. Immersed in the entrepreneurial dynamic thanks to her father - who put "a wonderful thing in his head: everything is possible" - to embark on a professional life, she sees no other option than to set up her own business to flourish. Multiple professional reorientations will follow, without completely changing jobs.
She tells us...
"If I take a little history, I fell into the entrepreneurial pot very young. I was educated on the fact that you have to take charge of your life and be in charge of the ship." She follows a training course as a graphic designer and then wants to work very early. After a year and a half of employment, she became a freelancer, launched her first company at the age of 20, then created her marketing agency which she developed for 25 years.
A first "shock" arouses in her a desire for change
His professional career in marketing has been punctuated by many changes. Fabienne had to adapt and evolve in the business in a business that has not stopped moving during all these years "we went from direct marketing to operational marketing, then to services." It was the arrival of the smartphone that created a first shock in her: "When all of a sudden I had an iPhone in my hands, I saw the wealth that was opening up, I found it's great that a new playground is opening up." She then wanted to develop her profession and undertook a reorientation towards the world of innovation and technology.
At 50, a new need for career reorientation
"The 50th has arrived, and with it, questions that I did not ask myself. What is the meaning of all this? What motivates me? Where do I want to go for my last years of work?" When Fabienne asks herself these questions, the debates around the company with a mission begin, which she finds fascinating. "We have experienced a very profound change in the role of the company. Before, we had very compartmentalized models: on the one hand, companies that were there to make a profit, NGOs or associations that were there to carry out missions. Everyone was in their square. All these debates have made everything become a bit hybrid. And I wondered about CSR and sustainable innovation." She then wanted to understand what innovation was and to do so, she changed the direction of her agency, bringing it closer to another specialized in design innovation. With this new partner, the deal is clear: Fabienne does not want to be 100% present. After 25 years of developing her agency, she needs time to ask herself, to question herself and to change the way she does her job. She takes advantage of this collaboration to explore the field of sustainable innovation, CSR and impact startups.
A gradual transition process
It is above all by exploring what is being done in a new sector that she likes, that Fabienne gradually builds a reflection that will lead her to choose another path for her agency. She identifies that the real problem of impact companies is that of the economic model. "If we don't cling to the right economic model, we can have all the good intentions in the world, we inevitably come up against economic reality at some point."
Then, she discovers the circular economy model which answers this question of tackling the problem through the economic model in order to generate positive externalities. "It seemed obvious to me and I started looking for training in circular design to do my job differently."
For her retraining project, it is the Circulab training that she chooses. She ticks all the boxes that are important to her: training in circular design, which made it possible to have a community and tools thought out, tested and operational immediately.
"Today I support startups, often impactful or more traditional companies that want to enter the circular economy. I am also a consultant trained by ADEME to carry out eco-design diagnoses"
"You know better what you want, what you don't want anymore, you know yourself a little better than 20 brooms"
A professional change at 50 well lived
For Fabienne, the positive points of this professional reorientation at the age of 50 are numerous: "You know better what you want, what you no longer want, you know yourself a little better than at 20 brooms. You have 15-20 years of activity left, you are on the last cycle and you want it to be more in line with what you love. she expresses, adding, however, that she was lucky to function well throughout her life and to have "a lot of financial pressure that is no longer there." The most difficult thing when you change jobs at 50 is perhaps for others: "the lack of flexibility can be a constraint, not for yourself, but for others." She knows what she wants, accepts fewer things than before and those who work with her will have to adapt.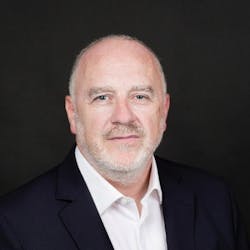 Eric - CEO of ViaPando
Changing jobs for career development reasons
Eric begins his professional life in an SME, on his territory, in Auvergne. He has a background in commerce and marketing and began his career in the construction sector. Very quickly, the possibilities of evolution in Auvergne are limited and he directs his job search towards large groups in Paris: a French group in painting, an English in plasterboard then Saint Gobain in insulation.
Sensitive to eco-construction, he will orient his professional life differently
When Eric joined ISOVER, the insulation branch of Saint-Gobain, he was made to read the first IPCC report. Massive blow? Not really. "To learn my job, from 1992, I was made aware of the fact that the energy was going to continue to increase, to become scarce", he explains. Professionally exercising a job in insulation is already taking care that buildings have a much lower energy consumption.
In 2005, he left Saint-Gobain and joined the Vicat group, a cement manufacturer to create a marketing department. "I am starting to launch developments oriented towards bio-construction and I am leading the Vicat group to invest in construction solutions that are bio-sourced like wood." Rowing against the tide in a group that only thought of "concrete, concrete", Eric nevertheless contributed, along with other collaborators, to making Vicat one of the players in bio-construction.
At 50, in search of meaning and usefulness, he created his consulting firm
In 2013, Eric created his consulting firm to support SMEs in their development strategy. It was when a consultant specializing in sustainability told him that he should claim a little more responsibility for his responsible strategy, which he already mastered and practiced with his clients, that he decided to train. "I took advantage of the confinement to do a course with the Transition Campus in Forges. I also did the biomimicry and circular economy courses with Circulab. Today, I can display myself completely in this logic of impact economy."
Changing professional life does not necessarily mean retraining
For Eric, finding his professional path is a path. "I don't like the word conversion. Life is a path and professional life too. I have evolved professionally and some choices I have made have led me to other paths." His new professional life is part of a continuity. For him, it's more about career development than a retraining. "I always integrate elements of context into development and today the context is: more environmental and social". However, there is a common thread in Eric's career. What job has he not stopped practicing since he entered the job market? "The development of commercial activities."
"I was never looking for the big salary or the status, what interested me was the concrete action."
Choose a profession closer to your convictions to preserve yourself
Succeeding in leaving the status of employee for that of entrepreneur, it is perhaps the only "possible reconversion" that he led. "I left the comfort of big groups, big salaries, savings plans to become independent. It was in 2013, I was 50 years old and I did it mainly to preserve myself in terms of mental and physical health, because these large groups are human crushing machines. My search for meaning was quite centered on myself. I told myself that if I stayed in these groups, as I was not ready to make concessions on certain things, I would have done my job to the detriment of my health. I never looked for the big salary or the status, what interested me was the concrete action.
The results of these professional steps?
It is by helping SMEs today to become more responsible and to serve its territory, Auvergne, that his new job gives him meaning. Without discussing the possibility of him changing paths another time before retiring, one can imagine that he could do so, through work or through another means, because for him "a quest is probably never finished."