Hello ! I am Marine, the founder of Indigo. Before launching Indigo, I was not an expert in CSR topics, but I already wanted to have a project with an impact!
I accompanied the launch of the Culture pass: the state system so that all 18-year-olds can benefit from €300 in culture! Magnificent project so that we no longer say "it's not for me". What excites me in life is to continue to learn and train myself, that's why I wanted to create the Indigo school.
Indigo offers training to integrate social and environmental responsibility into its business.
We have a program for people who want to specialize and learn how to manage a climate transition and programs for the different business lines (financial management, marketing, purchasing, etc.). All programs are eligible for the CPF.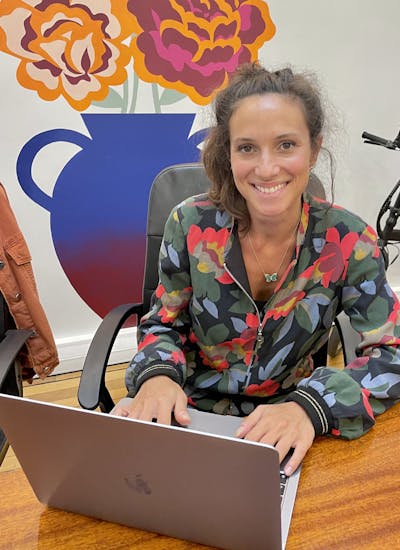 Haven't we all gone absolutely crazy? Let's look at our personal commitments: this summer, it was the Tour de France by bike or hike, no way to fly! With family or friends, we arrive with a basket full of vegetables when we are offered a barbecue... And yet, where we spend the most time (5 days out of 7 is not nothing anyway!): at the office, it Should we put all that aside and forget about it all? Not that much. Lack of motivation, burn out, malaise at work... We no longer accept jobs that are not aligned with our convictions.
That's all well and good… but concretely, how do we do it?
We could say that the solution is all found: if the job is no longer suitable, then you might as well change it! The environmental sector is recruiting more and more, and that's good news! But the reality is sometimes much more complex. Here are some possible avenues and solutions to make your job a green job.
First, what is a green job?
A "green job" or "green job" (if we stop the Anglicisms a little), it is a job whose purpose or processes tend towards more eco-responsibility. We find in this definition 3 main cases:
Old professions whose specialty is closely related to environmental issues: expert in thermal insulation or energy renovation, for example
New professions: wind project manager, biodiversity consultant and even "responsible for ecological transition" (recently)
Office jobs that do not have a direct environmental purpose but whose processes have been reviewed to meet the company's environmental objectives: buyer, accountant, lawyer... This is the integration of green skills!
The method to make your job a green job in 4 steps
1. The prerequisite: introspection
Ask yourself what makes sense to you and put words on what makes you unique: your personality, your vision of the world, what you no longer want, your deep aspirations, your skills to date, your personal and financial imperatives , geographical… To structure and prioritize them.
2. Do your job differently
Companies must now face the urgency of the climate crisis and support the integration of green skills into existing professions. This may be an opportunity for you to think about new ways and processes to practice your profession! For example, if you are in purchasing, rethink the criteria for choosing your suppliers, if you are in product, rethink your packaging, and if you are in accounting, integrate the carbon footprint into the financial report.
3. Manage the climate transition of your box
It is the law: the carbon footprint will become mandatory in all companies so that we align our objectives with the Paris Agreement. But a carbon footprint cannot be invented! Companies will have to learn to work with experts but also invest in the training of their employees... Take the opportunity to train yourself in climate strategy and become the conductor of the transition within your company!
4. Retrain or change box
If after having tried everything, you feel that at best everything is only greenwashing and that at worst you are being put in the way, retraining can be considered. Here again, it is necessary to take stock of its resources, skills and aspirations.
Take action
👉16 steps for your professional transition
More about Indigo
👉 Discover the "Pilot a climate transition" training, to implement a climate transition plan within your box
👉 The climate toolkit that equips you to tackle climate challenges in your professional life
👉 Learn more about Indigo, the school of responsibility to integrate environmental issues into your job without changing jobs.
📅 Agenda
20/09/2022 : Afterwork sur le thème "all jobs are green jobs" en plein centre de Paris.