The Good Habits c'est l'application pour s'inspirer et partager ses habitudes écoresponsables. Alimentation, mode, hygiène… C'est la communauté de celles et ceux qui prennent plaisir à consommer moins et mieux. Pour la planète, mais surtout pour soi !
C'est un peu le Pinterest du minimalisme et de l'écoresponsabilité : des contenus, des marques, une communauté. Gratuite, intuitive et inspirante, l'application rend le "vivre mieux avec moins" fun et accessible à tou.te.s.
Je travaille sur le projet depuis plus d'1 an, j'ai des compétences business (Grande École de commerce) et UX/UI Design (Strate Ecole de Design). Faute de de compétences dev, j'ai lancé la version bêta seule en no code (Bubble).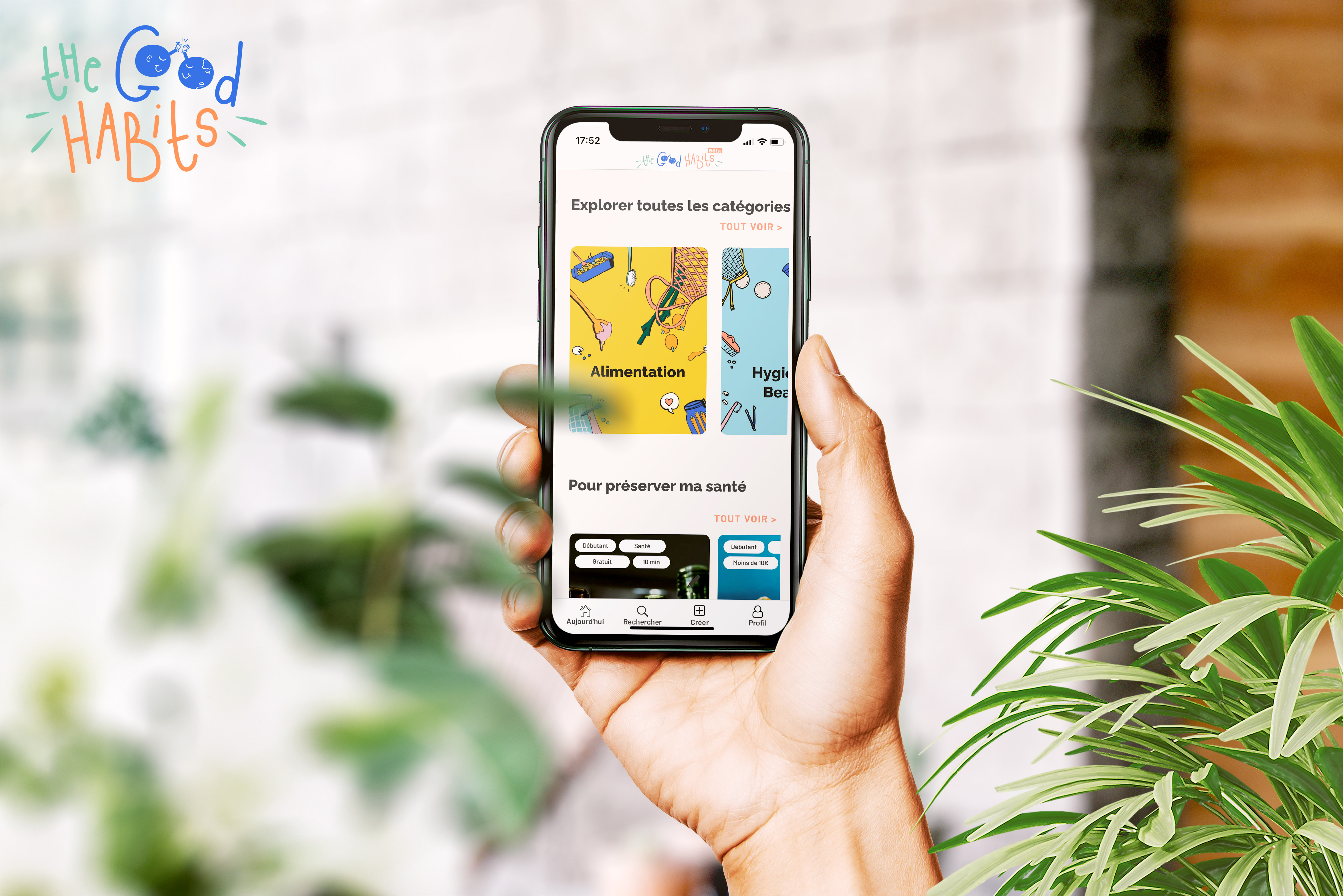 Aujourd'hui, The Good Habits c'est :
+ de 1000 personnes dans la communauté.

Un projet soutenu par Google, EDF, Le Groupe La Poste, et l'incubateur Willa.

Une campagne de crowdfunding sur Kisskissbankbank financée avec succès et élue Coup de Coeur Femme du Numérique 2021.

Un projet de plus en plus médiatisé : L'ADN, La Tribune, Siècle Digital, Feat-Y, Elle Magazine, Serial Entrepreneurs, FlashTweet, Efficycle, Nice Matin…
La communauté grandit vite et le projet suscite de plus en plus d'intérêt. Je recherche activement un.e co-fondateur.rice CTO pour apporter une vraie intelligence data au projet et partager cette folle aventure avec moi !
Et sinon je suis sympa (enfin je crois), je me prends pas au sérieux et j'aime bien manger. ✌️
Le besoin : Je suis à la phase de construction de l'équipe cœur. Je gère les parties strat/marketing et Design UX/UI, et pour avancer concrètement je cherche notamment une association avec un co-founder au profil technique.
Ton profil :
Tu as une expérience solide en développement back et front

Tu es capable de développer des applications iOS de bout en bout

Tu es autonome et aime relever les défis

Tu as envie de travailler sur un projet en lien avec l'écoresponsabilité et le minimalisme
Contact : N'hésite pas à me contacter pour avoir plus d'infos sur le projet !
Cliquez sur candidater pour accéder aux informations. ou sur LinkedIn https://www.linkedin.com/in/cassandremilius/
Infos sur The Good Habits :